We hear a lot about Wuhan (武汉), these days, for obvious reasons. Facts have a hard life on the battlefield of speculations, caught up in crossfire between Fox News and Chinese state media. As I observe a repetition ad nauseam of contradicting stories accross media in several languages (French, German, Italian, Czech), I wonder what part of the published content is original and based on research of international correspondents, and what part of it is just a result copy-Deepl-paste of major anglophone media. We, the public, are to blame if most editorial offices lack resources to finance research.
So let's at least try to see where, in the city of Wuhan, are located the places everybody is writing about. The task isn't evident, since mapping anything on the Chinese territory is illegal for foreigners and the GCJ-02 national system goes to great algorithmic lengths to distort location coordinates. Mapping Wuhan is thus prone to error, but let us try. My sources are Google Maps, Open Street Map, Wikipedia and https://tools.wmflabs.org
Some are contradictory. That something as factual and, in principle, easy to determine as geolocations should be subject to controversy is a shame, since the lack of transparent data only nourishes conspiracy theories.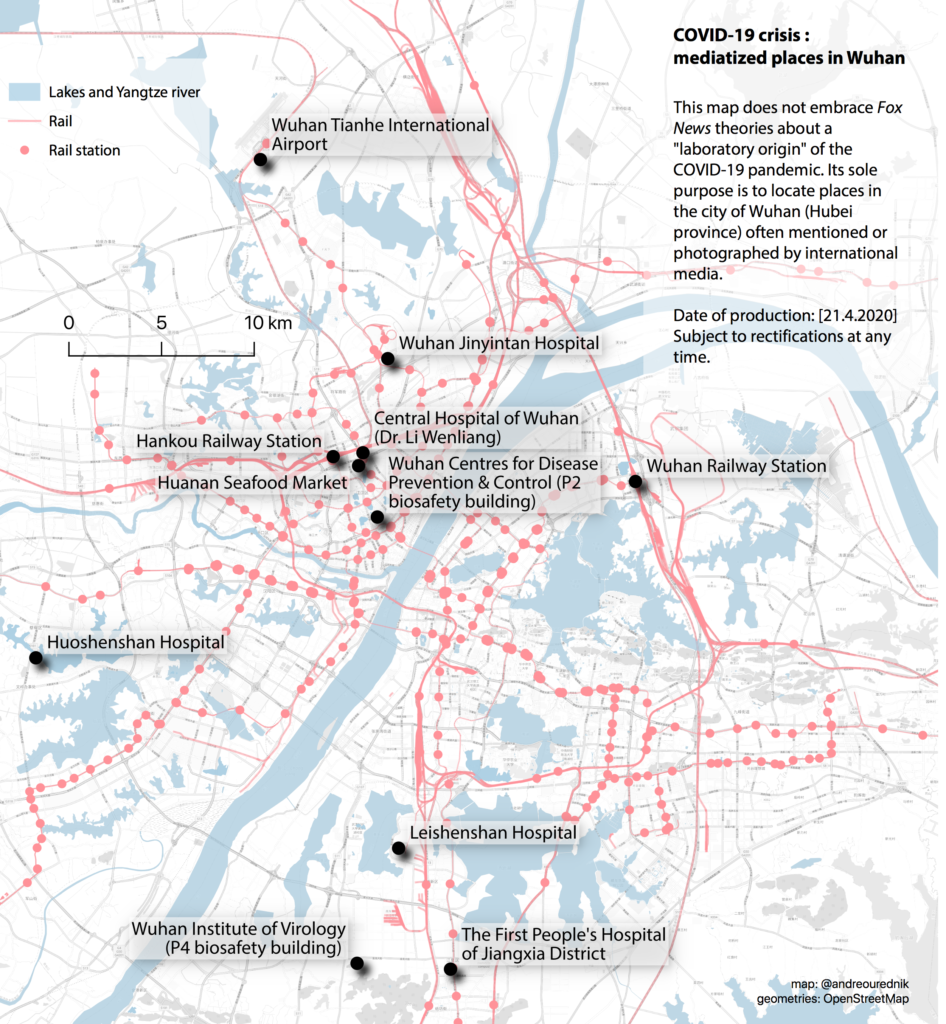 Information on these locations can be found with an internet search. I hope the algorithms of ecosia.org put privilege reliable information: