The TinEye search engine allows you to find images on the web based on an image-file URL.You can also upload the image to search for.
Basically, the serch engine finds copies of your image scattered around the web.
The algorithm has an excellent tolerance for resolutions and color variations. Here an example with one of the images of this blog: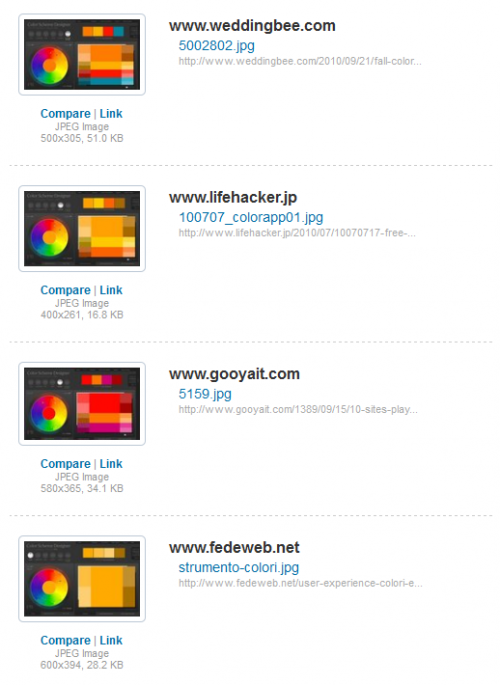 For the professional cartographer, this might be an excellent tool for finding out who comments the maps you've published. Incidentally, it might also help you to find unreferenced or unauthorized reproductions of your work…
Cite as:
André Ourednik
(2011) &laquo
TinEye – Find an Image With an Image
&raquo in
Maps and Spaces
from https://ourednik.info/maps/2011/03/31/tineye-find-an-image-with-an-image/ [Last-seen January 23rd 2019].